Change IP address for ModBus TCP/IP from HMI
I'm wondering if there is a possibility to enter a new IP address for a device that is connected using Modbus Master TCP/IP.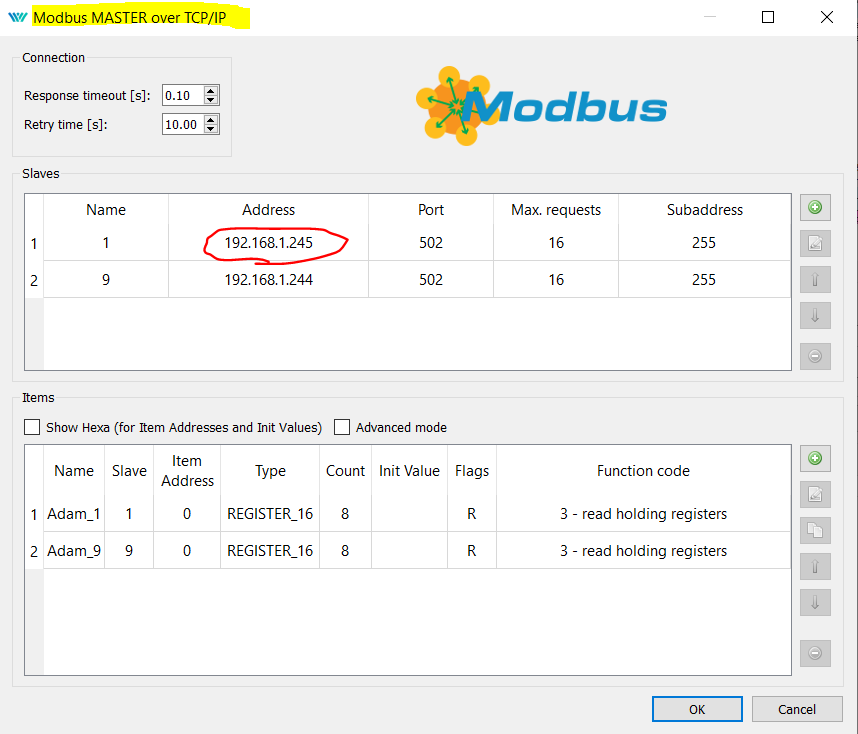 If I now want to change the IP address I have to change it in the configuration under MTM driver and have to load the entire project again to the raspberry.
If it simply can be done from out of the HMI it would be much easier for the operator.
Looking forward for feedback on this.
posted in REXYGEN HMI Designer