RE: I2C EZO component
Hello, Happy new year. Hope you are going .
I tried to use trace with you code up here, but even if the block is returning the correct value of my Ezo components,
I have an 508 error.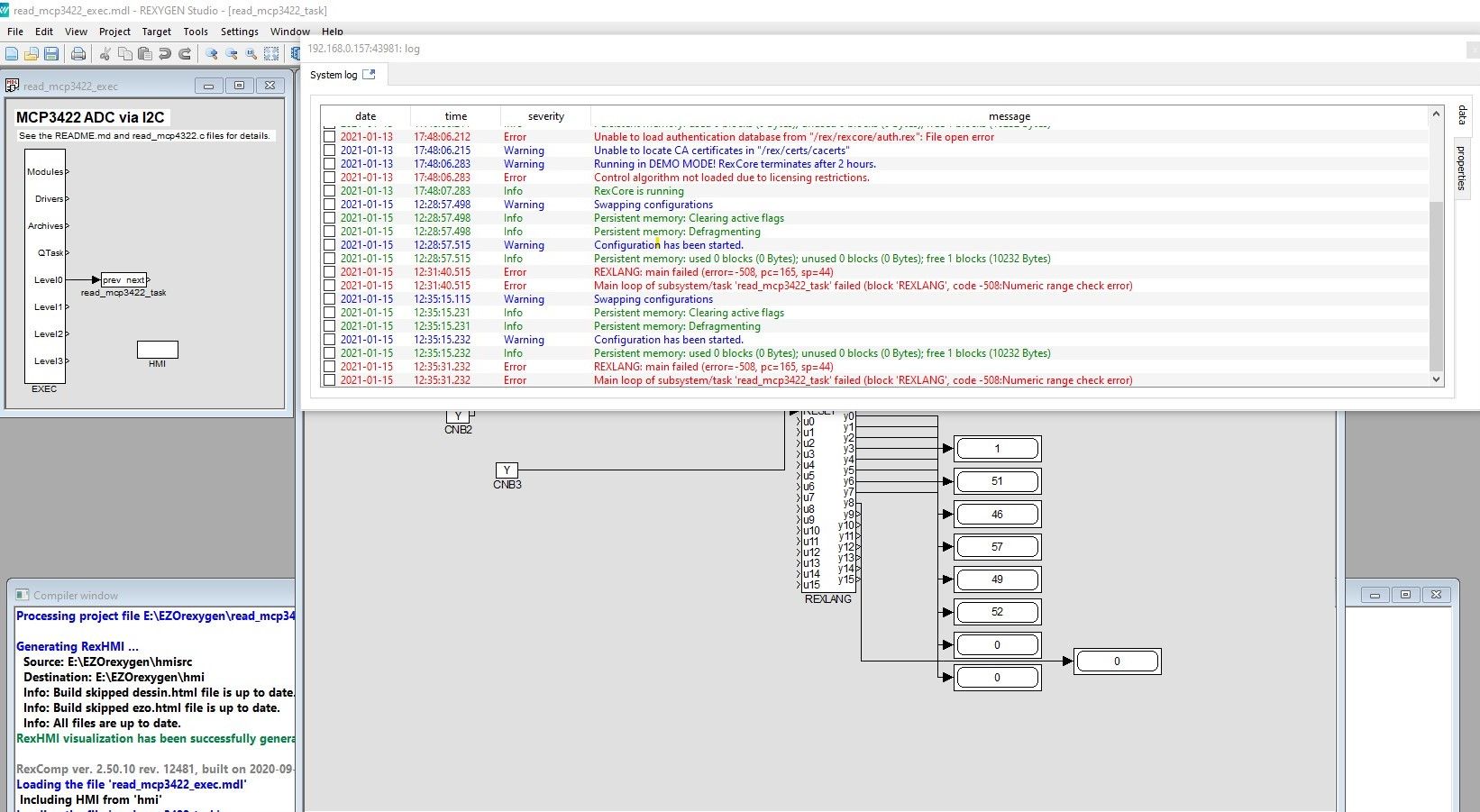 therefore no trace is seen in the log . any idea why 508 error ?
Anyway even if I hand write 5 values into message[5], how after do I see it on the HMI page.
If I use a declaration of output like :
long output(x) message; or string output(x) I can't manage to see values in message.
How do I proceed ?
thx
Arnaud
posted in Communication (RS232