RE: Modbus : converting data from two registers into float
Hi Emmanuel,
thanks for your question. Can you share configuration of Modbus in your project (or preferably whole REXYGEN project if possible) so I can have a look at the settings you used?
There is possibility to Swap Bytes or Swap Words at each Modbus item - did you try that?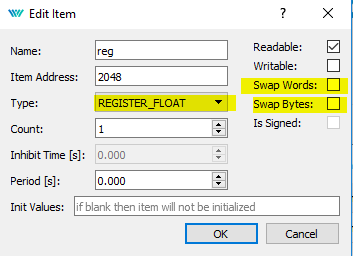 Regards, Tomas
posted in REXYGEN Studio